New Client Area Theme
Updated, improved, and built on Bootstrap 4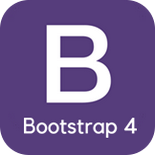 Our new theme for 2021 - named "Twenty-One" after the soon to be new year - brings a refreshed look and feel to the client area.
The new theme delivers a redesigned landing home page, easier access to search, mobile and tablet design improvements, improved client account visibility/switching and visual updates throughout.
The new theme also makes the transition to Bootstrap 4, the next version of the world's most popular front-end open source toolkit. This makes integrating WHMCS into websites built using Bootstrap 4 a cinch, and brings with it all the advancements and improvements of Bootstrap 4.